Press kit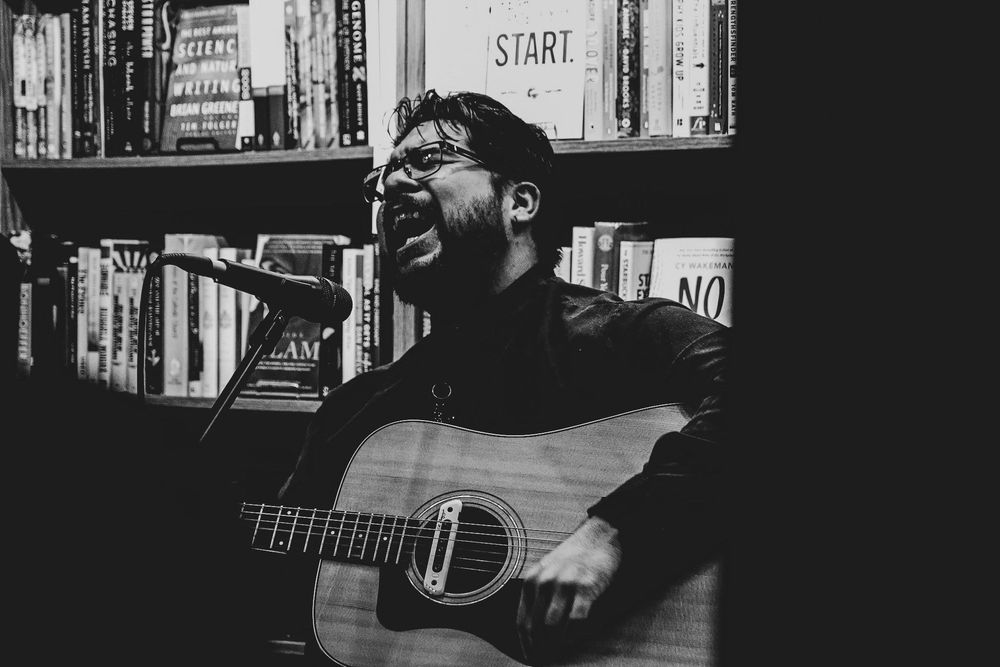 Biography
Angel Corsi and his folk-noir influence is felt through each harrowing song about crime, family, trauma and moving forward in alternative & specialized venues like bookstores, record shops, art galleries, D.I.Y spaces, listening room venues and house concerts.
Angel's music is best delivered through intimate audiences rather than rowdy bar environments, instead he is focused on sharing stories through smaller, more "dialed- in" audiences that want to connect deeply and impactfully about perseverance, the pursuit of charging forward and letting go of what needs to be left behind.
It's "Springsteen on Broadway" with a fresh cultural perspective, if Bruce grew up listening to Ice Cube & KRS ONE and wrote about mob tales, barrio stories, poverty, race, identity and still looked out for the "little guy".
What people are saying...
"Folky songs and strong vocals divulge troubled stories that includes the protagonist's father, drugs, criminal activity, lying to oneself to get by, being surrounded by bad influences" - Raymus Media
"Corsi's music reflects his philosophy of empathy, encouraging listeners to look beyond surface labels to understand people's complexities and motivations. As we navigate the gray areas of life, Corsi's music provides solace and understanding. Through his honest storytelling, Corsi encourages us all to be brave in exploring our past, understanding our present and looking forward to a future shaped by resilience and love. " - Adam Steininger
booking and inquiry